MOD T260 Duplex Alarm Panel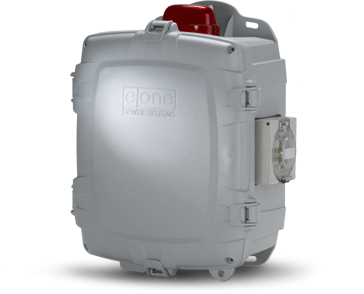 Duplex grinder pump installations, a station with two grinder pumps, require that the pumping load is shared equally between the two pumps. Under normal conditions one pump removes the accumulated sewage from the grinder pump basin.
E/One panels are ITACS listed and meet all applicable Australia/New Zealand codes and standards. Furthermore, the panels are housed in IP 56 lockable enclosures, suitable for mounting on a wall or a post.
Standard Features
Corrosion-proof fiberglass enclosure
Hinged access panel
Lockable latch with padlock
Circuit breakers
Terminal blocks and ground lugs
Audible alarm with silence
Optional Features
Generator point with manual transfer switch
Drawings