Riverview Landing
An elegant country estate community in upstate New York.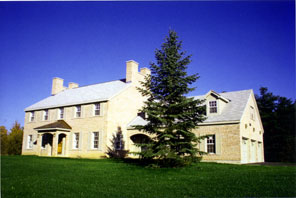 The Land
Developing this spectacular 160-acre site overlooking the historic Mohawk River was cost-prohibitive for a conventional gravity system.
The Problem
• Steep, rocky terrain
• Dense clay soil mixed with weathered shale
The Solution
• E/One Sewer System using 1 1/2 inch PVC piping
• Three-inch street mains at a depth of only 5 feet
E/One Sewers saved more than $100,000, cutting up-front costs by more than 50%.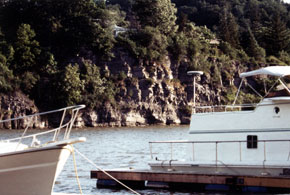 Riverview Landing Today
An Elegant Country Estate Community
• 42 estate homes
• Price range: $400,000 to $1,000,000
• Two- to four-acre lots
• Golf course, fish ponds, tennis courts & boat slips on the Mohawk
We saved more than $100,000 ...
"We had to provide an on-site sewage disposal solution. There were no public sewers available. E/One's low pressure sewer system was the only economical and feasible way to go. In doing so we saved over $100,000."
— Michael Mastropietro
Consulting Engineer
Riverview Landing