Sentry Panel Debuts at WEFTEC 2005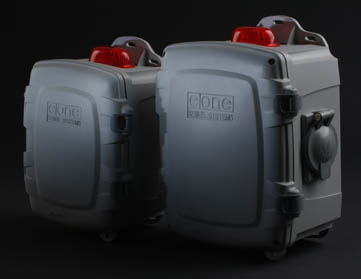 Designed for use with E/One grinder pump systems, the E/One Sentry alarm panels provide the latest technology and the greatest flexibility in customizing features to provide functions ranging from basic alarm indication to advanced notification of pending service requirements. Features available include an event counter; run-time meter; programmable automatic dialer; service disconnect capability; and remote alarm indication.
Like the E/One grinder pump station, all Sentry panels are UL and CSA listed and meet all applicable NEC and NFPA codes and standards. Furthermore, all Sentry alarm panels are housed in NEMA 4X lockable enclosures, suitable for mounting.
Fill out this form to request more information about E/One Sentry panels.