CREATING A RESORT DEVELOPMENT IN THE MOUNTAINS OF EASTERN TENNESSEE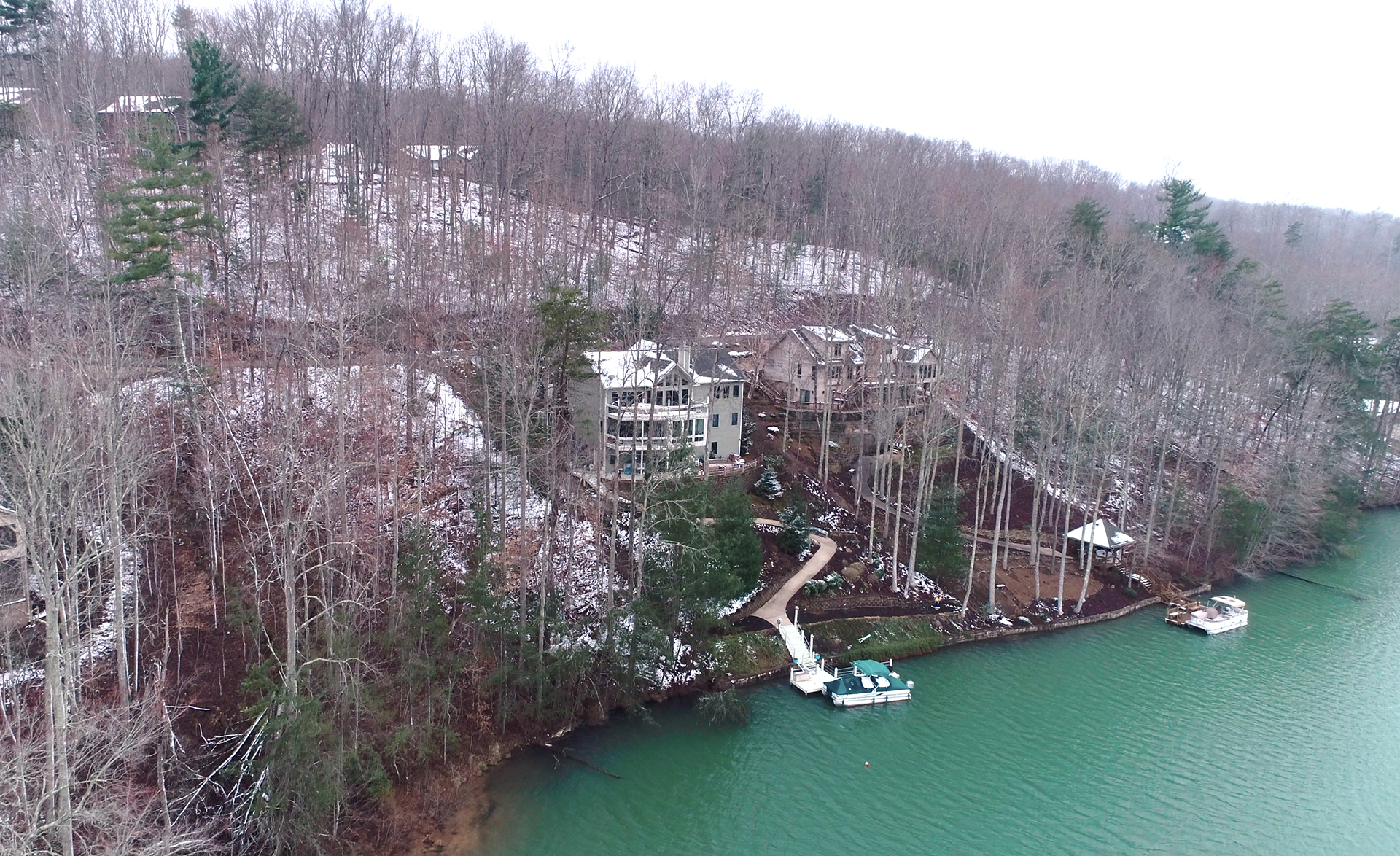 Fairfield Glade, Tennessee
Challenge
Developing a resort retirement community with lakes, golf courses, restaurants in the rocky, steep terrain of eastern Tennessee.
Fairfield Glade, Tennessee, is one of E/One's largest and oldest projects, dating back to the 1970s when pressure sewer was new technology. ALL-TERRAIN SEWER is a perfect fit for the topography:
Bluffs, gorges, and rolling hills
200- to 300-foot elevation changes, resulting in extreme head conditions
Shallow soil to rock
Solution
Fairfield Glade is an on-going project with a long and large builout. Grinder pump stations need to be installed only when homes are built.
Serving lakefront lots would have been impossible without ALL-TERRAIN SEWER — the cost of the lift stations alone would have made the project cost-prohibitive. The flexibility of pressure sewer design allows developers to site homes on lots in order to maximize lake views and preserve trees.
Result
"In east Tennessee, which is mountainous and rocky, ALL-TERRAIN SEWER is the way to go. It certainly has advantages over conventional gravity sewer. The topography and hydrology just do not allow conventional gravity sewer to be installed," says director Bruce Evans.
A small portion of Fairfield Glade uses gravity sewer. It experiences I&I and is more expensive to maintain than 3000+ grinder pumps on the pressure sewer system.
Related Articles
Pressure Sewer Systems a Perfect Fit for Tennessee Retirement Locale — Informed frastructure, Nov/Dec 2018
Grinder Pumps in a Low Pressure Sewer System — Pumps & Systems, Sep 2012
Similar Case Studies
Seven Lakes, Nova Scotia, Canada