E/One Sentry Advisor — Grinder Pump Monitoring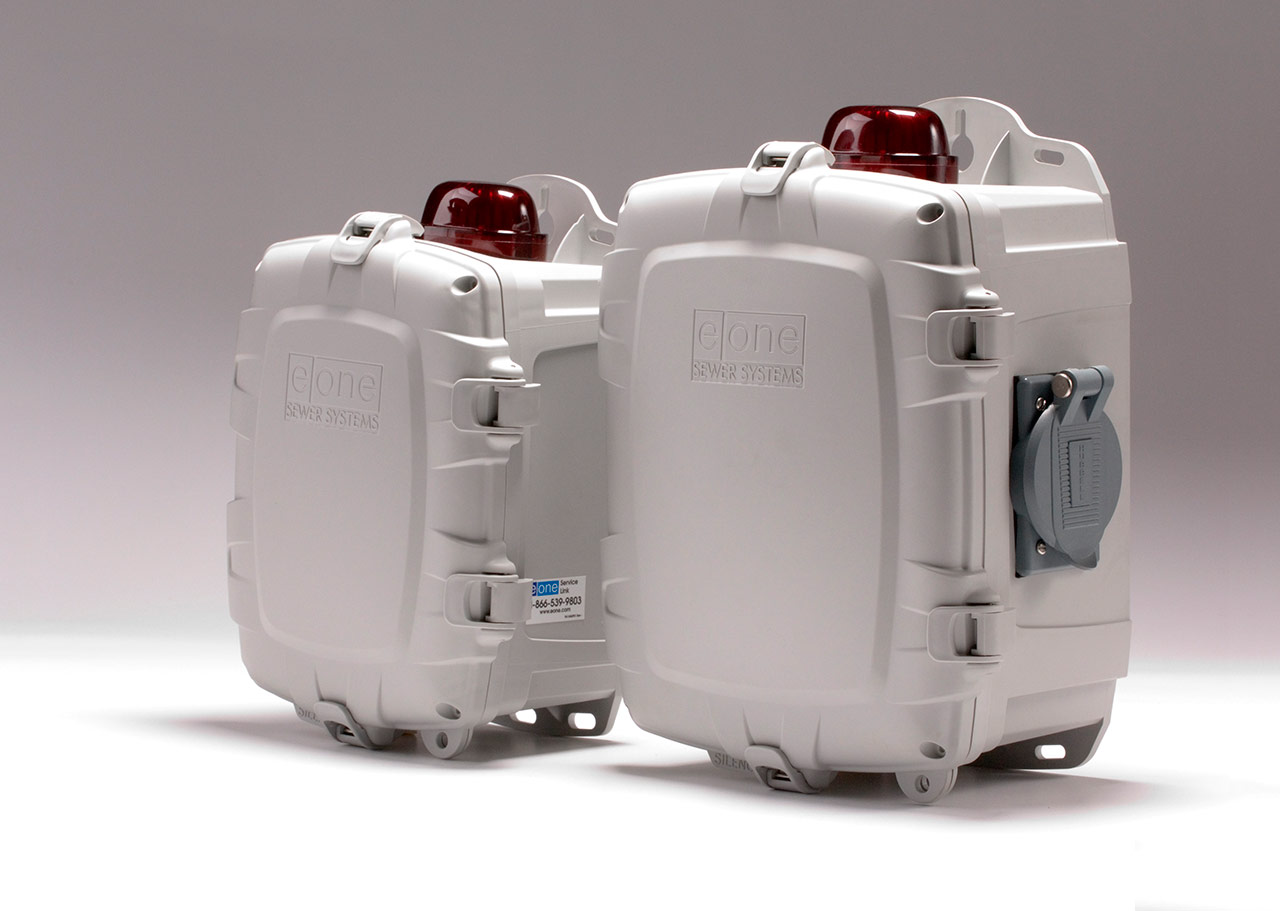 E/One Sentry Advisor offers a new level of sewer system monitoring and protection — and can even predict service needs.


E/One Sentry Advisor monitors pump performance and records every start, run time duration and stop of each grinder pump on the system. Alarm conditions can be sent automatically to service personnel. Use reports to review system performance and spot data trends such as frequent alarms or unusually long run times.
The online mapping feature shows the location of each grinder pump in the system, whether there are a few stations or hundreds.
The modem in the alarm panel transmits pump run and alarm data. The web interface can be configured to send alarm notices via SMS text, phone or e-mail to multiple contacts. Data is stored online and can be used to generate system performance reports and help identify pending service needs.
Note: E/One Sentry Advisor uses a cellular machine to machine network to transmit information. For proper operation, adequate cellular coverage, which may differ from standard mobile phone voice and data coverage, is required at every location where the system will be installed. Contact E/One for assistance with verifying coverage in your area.
Standard Package
Includes all necessary components and wiring — cellular modem, antenna, auxiliary power supply, and dry contacts for both high level alarm and pump running
High level alarm
Run time meters (daily, cumulative, last run, minimum/maximum/average)
Cycle counters (daily and cumulative)
Extended run time alerts (cycle, daily, etc.)
Generate pump run and/or alarm event reports
Map the location of each grinder pump in the system
Battery back-up for power loss notification
Optional Features (Protect Plus Panels only)

Brownout and over-voltage alerts
Run dry and over-pressure alerts
Volts, amps, watts historical information
Volts, amps, watts related alerts
Detailed system status
Visibility or system settings and user defined options
Board-level fault indications (DIP switch, watt meter, alarm circuit protection)
Seal leak detect notification (wireless pumps only)
Standalone Package for Non-E/One Grinder Pump Stations
The standalone package can be used with any alarm panel, regardless of the pump manufacturer. Configurations are available for panels that already have normally open high-level alarm dry contacts, and for panels that don't have dry contacts for high-level alarm existing. Panels are mounted independently, requiring only minimal connections to the existing system.
The standalone option includes:
NEMA 4X enclosure (9.7 in w x 6.5 in h x 5.4 in d)
Cellular modem
Antenna
Auxiliary power supply
Dry contacts for both high level alarm and pump running
Wiring options (by others) are flexible for ease of installation with existing systems. Available for use with Simplex, Duplex, Triplex or Quad panels.
Drawings & Brochure
E/One Sentry Advisor brochure (PDF)
E/One Sentry Advisor drawings (PDF) - 3.5 mb
E/One Sentry Advisor drawings (Zipped DXF)
Drawings for Standalone Package (PDF)
Drawings for Standalone Package (Zipped DXF)
E/One Sentry Advisor Operation Manual (NA0451P01) (PDF) - 5 mb
E/One Sentry Advisor Manual Entry Activation Form (NA0411P01) (PDF)
Download Product Specification
Video: E/One Sentry Advisor 2.0
E/One Field Service reviews the new web site interface of www.eonesentryadvisor.com
Topic Timecodes:
00:00:25 -- Introduction
00:02:00 -- Logging In & Displaying Accounts
00:04:35 -- Setting Hierarchy
00:11:00 -- Adding a Site
00:16:00 -- Viewing a Site
00:26:00 -- Viewing Events
00:32:50 -- Reports
00:41:30 -- Modems Menu
00:44:00 -- Billing Report
00:47:00 -- Users
00:48:30 -- Sites (list and map)
00:56:00 -- Notes
00:57:00 -- Alarm History
00:57:30 -- Notification Settings
01:02:00 -- Reports