HIGH LEVELS OF BACTERIA FROM HOMES THREATEN WATERS OF SURFING COMMUNITY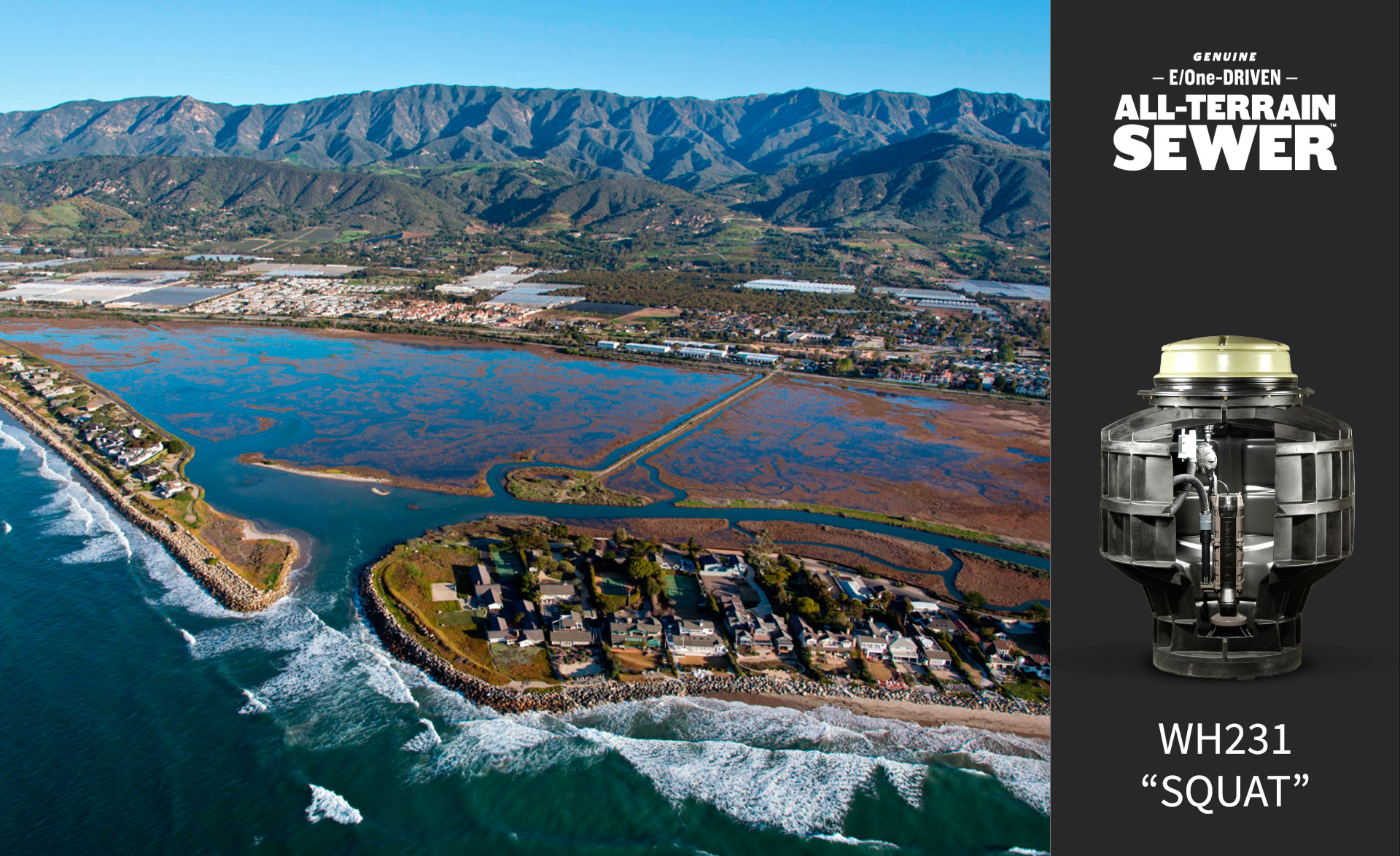 Rincon Point, California
Challenge
After Rincon Point's surfing community noticed that the water was causing rashes and infections, beaches began to close because high levels of bacteria and other contamination coming from the oceanfront homes.
Solution
Because of high groundwater conditions, the ALL-TERRAIN SEWER solution from E/One was chosen to service the 72 homes and transport the wastewater to a nearby water treatment facility.
Result
This solution proved so successful that it has become a turn-key model for other coastline communities.
Related Articles