HIGH LEVELS OF BACTERIA FROM SEPTIC TANKS THREATEN WATERS OF SURFING COMMUNITY IN RINCON POINT, CA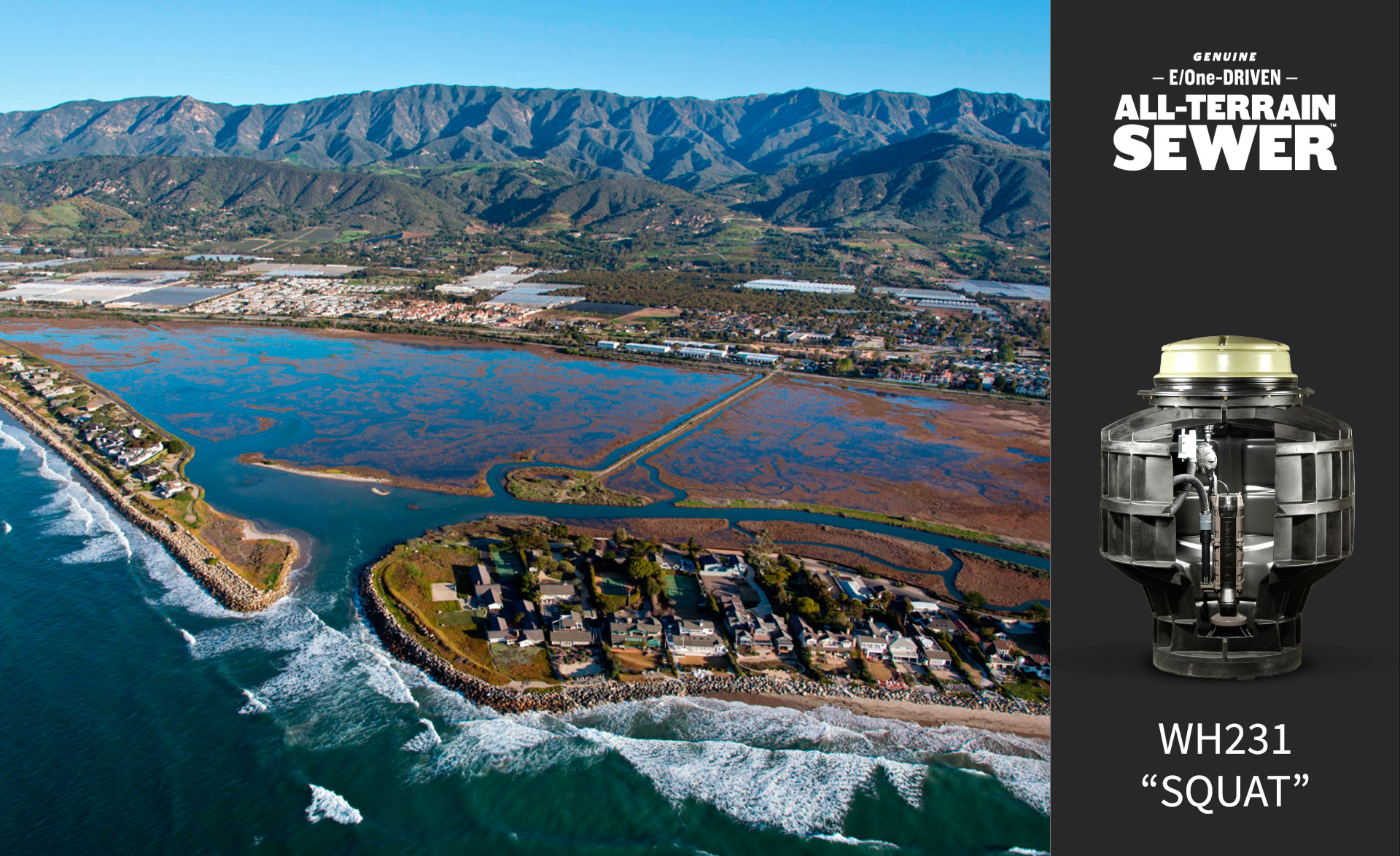 Rincon Point, California
Challenge
After Rincon Point's surfing community noticed that the water was causing rashes and infections, beaches began to close because high levels of bacteria and other contamination coming from the oceanfront homes. Groundwater was affected by tides, causing the water inside the septic tanks to then leak into the ocean.
Solution
The Carpenteria Sanitary District (CSD) initiated the Rincon Point Septic to Sewer Conversion Project in 1999 as a long-term solution to safely convey wastewater to CSD's treatment plant. Gravity sewers would have required multiple lift stations as well as permitting through an archeological site — both expensive and may not permissible. The high water table was also a concern.
The ALL-TERRAIN SEWER pressure sewer solution from E/One was chosen to service the 72 homes, estimated at half the cost of gravity sewer.
Result
Septic tanks located at oceanfront homes are no longer contaminating the ocean, and surfers report that they no longer smell sewage after a rainstorm.
The project won multiple awards for Stantec, Heal the Ocean, and Carpenteria Sanitary District:
Project of the Year and Public Works Project of the Year from the Central Coast Chapter of the American Public Works Association
2014 Capital Project of the Year from the California Association of Sanitation Agencies
Commendations to all involved from the California State Assembly and State Senate
Commendation given to Heal the Ocean by the Regional Water Quality Control Board
Related Article
Carpenteria's Septic to Sewer Conversion Project — Rincon Point replaced septic systems at oceanfront homes WaterWorld magazine, Sept 2016
Similar Case Studies
Town of Jerusalem, Keuka Lake, New York
Mornington Peninsula, Victoria, Australia