SEPTIC TO SEWER PROJECT IN RURAL NEW MEXICO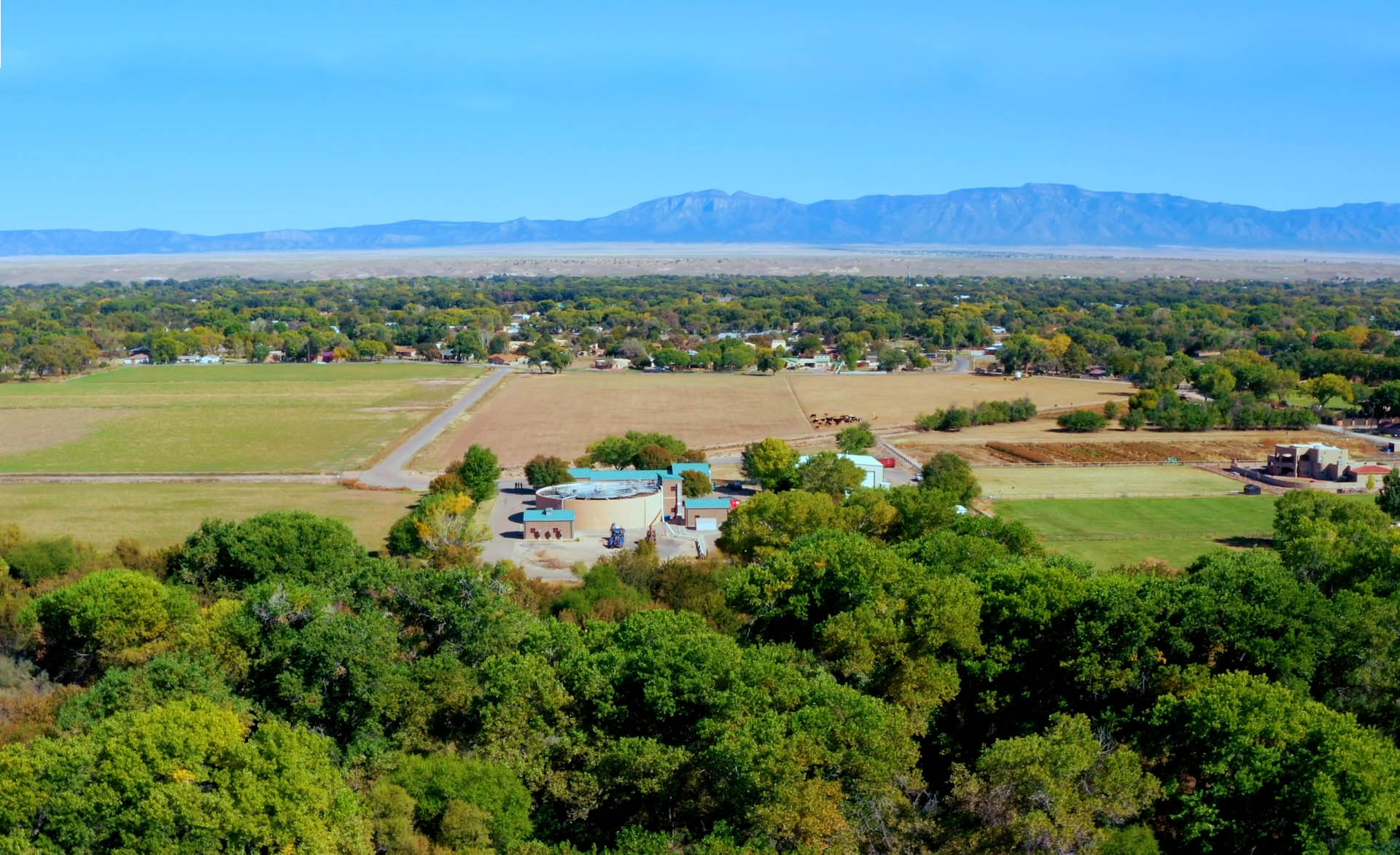 Peralta, New Mexico
Challenge: Aging septic tanks and cesspools, and high groundwater
Valencia County performed an assessment of the water and sewer needs for Peralta, New Mexico, an old town that relied on septic tanks and cesspools. Onsite systems in Peralta were of great concern because of their age and proximity to groundwater in this established agricultural area.
The planning process for a septic to sewer conversion project included consideration of existing conditions:
Flat land
High groundwater
Irrigation canals for agriculture that wind through the town
Solution: Pressure sewer offers flexibility and low impact
The consulting engineer evaluated gravity sewer, vacuum sewer, and pressure sewer. Pressure sewer systems offered the best advantages for providing central sewer service to Peralta:
Estimated to cost approximately half of a gravity sewer's cost
Flexible layout for connecting existing development
Small construction footprint and equipment
Peralta did not need to construct a wastewater treatment plant for its sewer system: the neighboring town of Bosque Farms, also using pressure sewer, had available capacity at its plant and could accept the wastewater from Peralta, approximately 2 miles away.
Result: Homeowners eager to convert to central sewer
Bosque Farms has used pressure sewer and E/One grinder pumps since the 1990s; Peralta knew that pressure sewer would work for their town as well. Residents, initially reluctant toward central sewer, quickly embraced the project and signed up to convert to sewer.
Related Article
Preserving a Rural Heritage, WaterWorld magazine, September 2020