Gatorgrinder™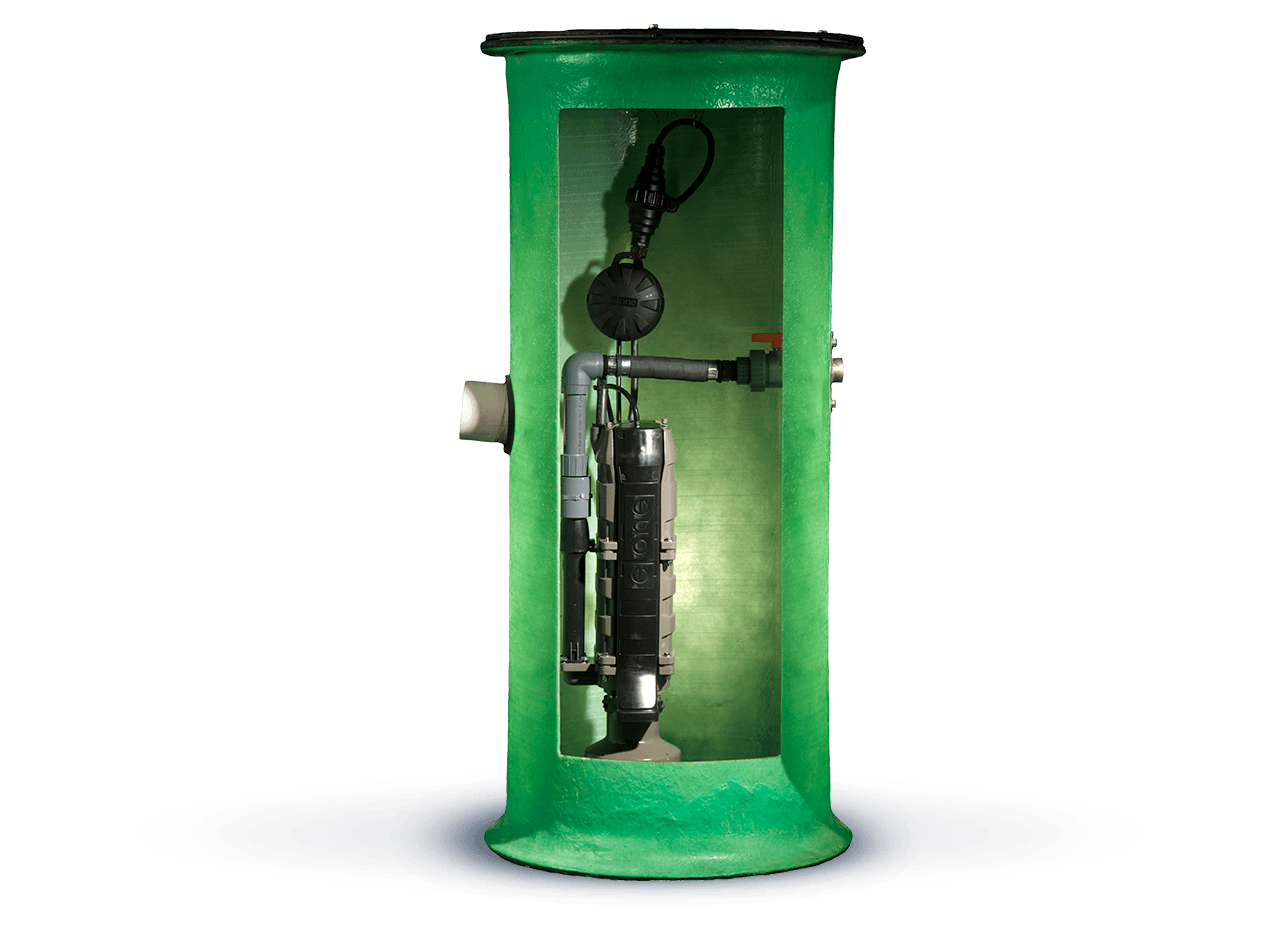 The Gatorgrinder reduces all forms of sanitary waste to a non-clogging slurry and pumps it through a network of small-diameter pipes. Designed specifically for operation in warmer climates, the Gatorgrinder is an efficient, economic station for single-family homes.
This model was also known as the GH091.
Grinder Pump Station Drawings & Installation Instructions
Gatorgrinder Drawings (PDF, ~1 mb)
Gatorgrinder Drawings (zipped DXF, 4 mb)
Gatorgrinder Installation Instructions (PDF, ~1 mb)
Features
The Gatorgrinder grinder pump station consists of a pump and fiberglass tank with a flat lid and mushroom vent. The grinder pump, motor controls and level-sensing are integrated into a compact unit, easily removable for service. The fiberglass tank is supplied complete with discharge fitting installed, simplifying installation of the grinder pump and plumbing.
The tank is constructed of laminated fiberglass and is available in several depths to accommodate capacity and site requirements. Other tank sizes are available upon request. E/One requires the installation of its stainless steel UNI-LATERAL to prevent backflow from the sewer system from entering the grinder pump station.
Discharge Connections: Pump discharge terminates in 1-1/4" NPT female thread. Can easily be adapted to 1-1/4" PVC pipe or any other material required by local codes.
Discharge:
15 gpm at 0 psig
11 gpm at 40 psig
7.8 gpm at 80 psig