The E/One Extreme Series Grinder Pump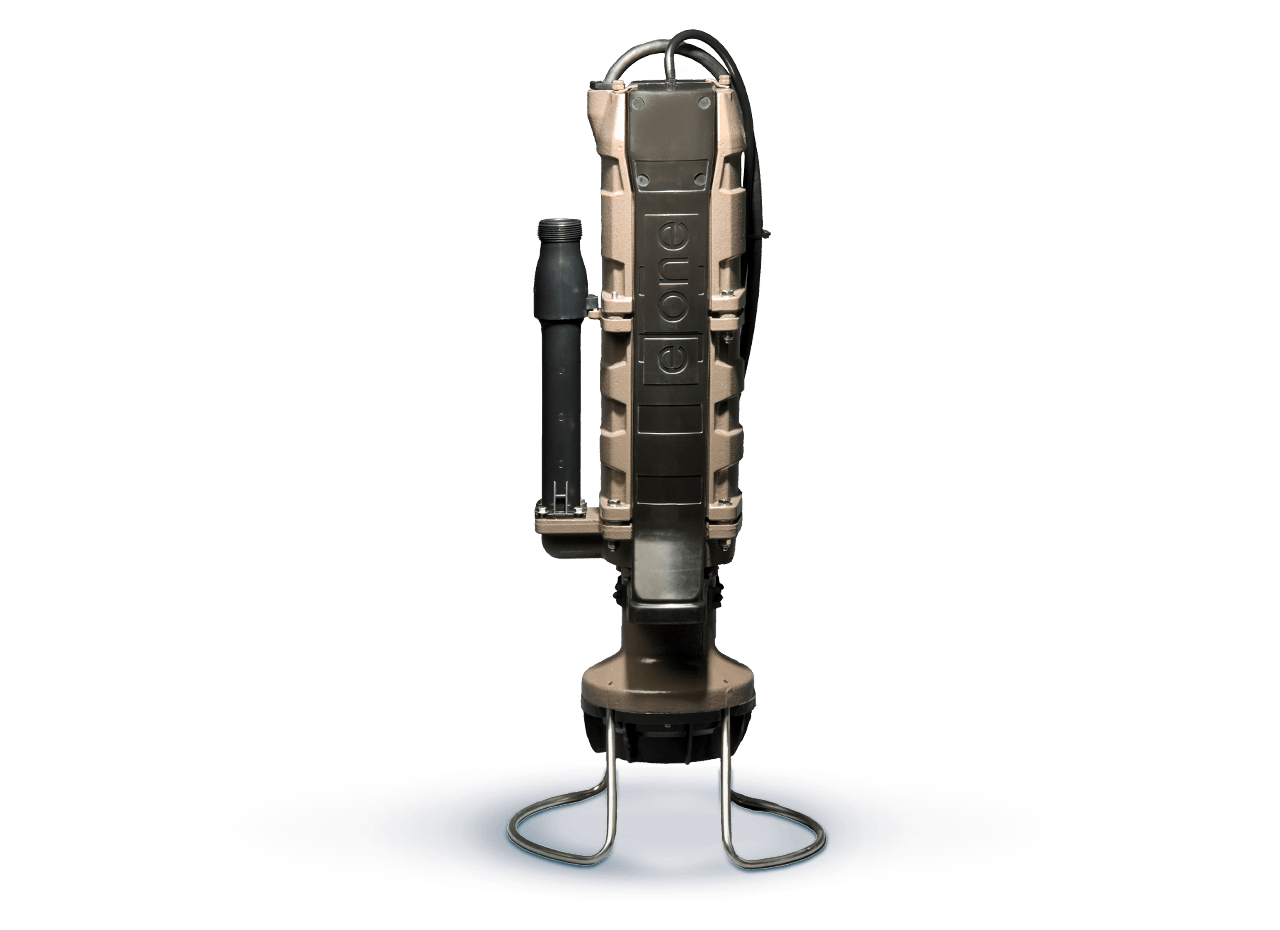 About the E/One Extreme Series Grinder Pump
All E/One grinder pump systems currently offered use the Extreme Series grinder pump.
The grinder pump turns on and off automatically and runs for very short periods several times per day. Electrical consumption is low — a household that uses 250 gallons of water per day should use between 6 kwhr and 23 kwhr per month to run the pump. (Actual water and power usage will vary depending on the system pressure.)
More information: E/One Extreme Series brochure
Operational Information
Motor: 1 HP, 1725 rpm, high torque, capacitor start, thermally protected, 240 or 120 volt, 60 hertz, 1 phase
Discharge:
15 gpm at 0 psig
11 gpm at 40 psig
7.8 gpm at 80 psig
Download the E/One Extreme pump curve
Electrical Information
For a standard 240V single-phase installation, a dedicated 30A breaker is required, with #10 wire, to the E/One panel. You need to bring L1, L2, N and Gnd.
If only 208V power is available, a buck boost transformer is required to boost 208V to 240V. The E/One pump requires a minimum of 216V to start and run reliably.
Pump Diagram Drawings
Download the parts diagrams for Extreme Series grinder pumps and level sensor assemblies.
E/One Grinder Pump Overview
How is the E/One SPD Pump Different from Centrifugal Pumps?
E/One

Other

E/One's low speed, high torque, 5.25-in (133 mm) wheel has an inlet velocity of 3.6 ft/sec (1.09 m./sec), which slowly introduces the debris into the cutter and is less likely to jam, bind, or suffocate.

The paddles on E/One's cutter wheel stir the wastewater, which helps keep the tank clean and prevents sediment build up.

E/One's grinder does not require sharpness to function properly and is a true macerator as opposed to a slicer. Slicers do not function properly once blade edges are dulled.

Small, 2.5-in (63.5 mm) diameter cutter wheels have a much higher inlet velocity of 22 ft/sec (6.94 m./sec), which leads to increased jamming, binding, and suffocating.

Higher velocity wheels wear faster and produce less stirring, leading to more retained sediment in the tank.
What's Different about the E/One Grinder Pump vs Other Grinder Pumps?
Unique Progressing Cavity Design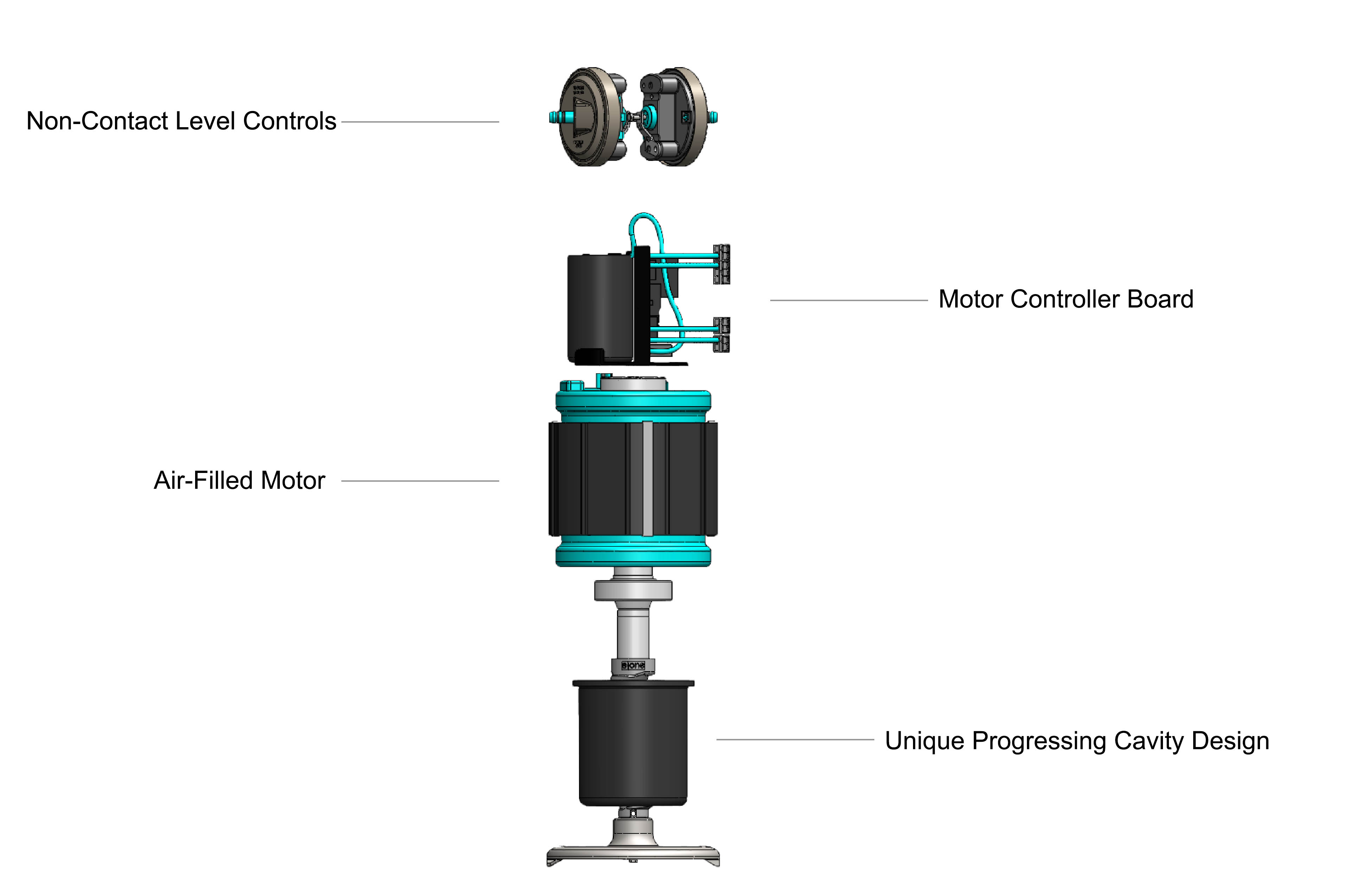 Pump Curves
How the E/One pump curve compares to centrifugal grinder pumps. Download the E/One pump curve.