DX152 | Explosionproof Grinder Pumps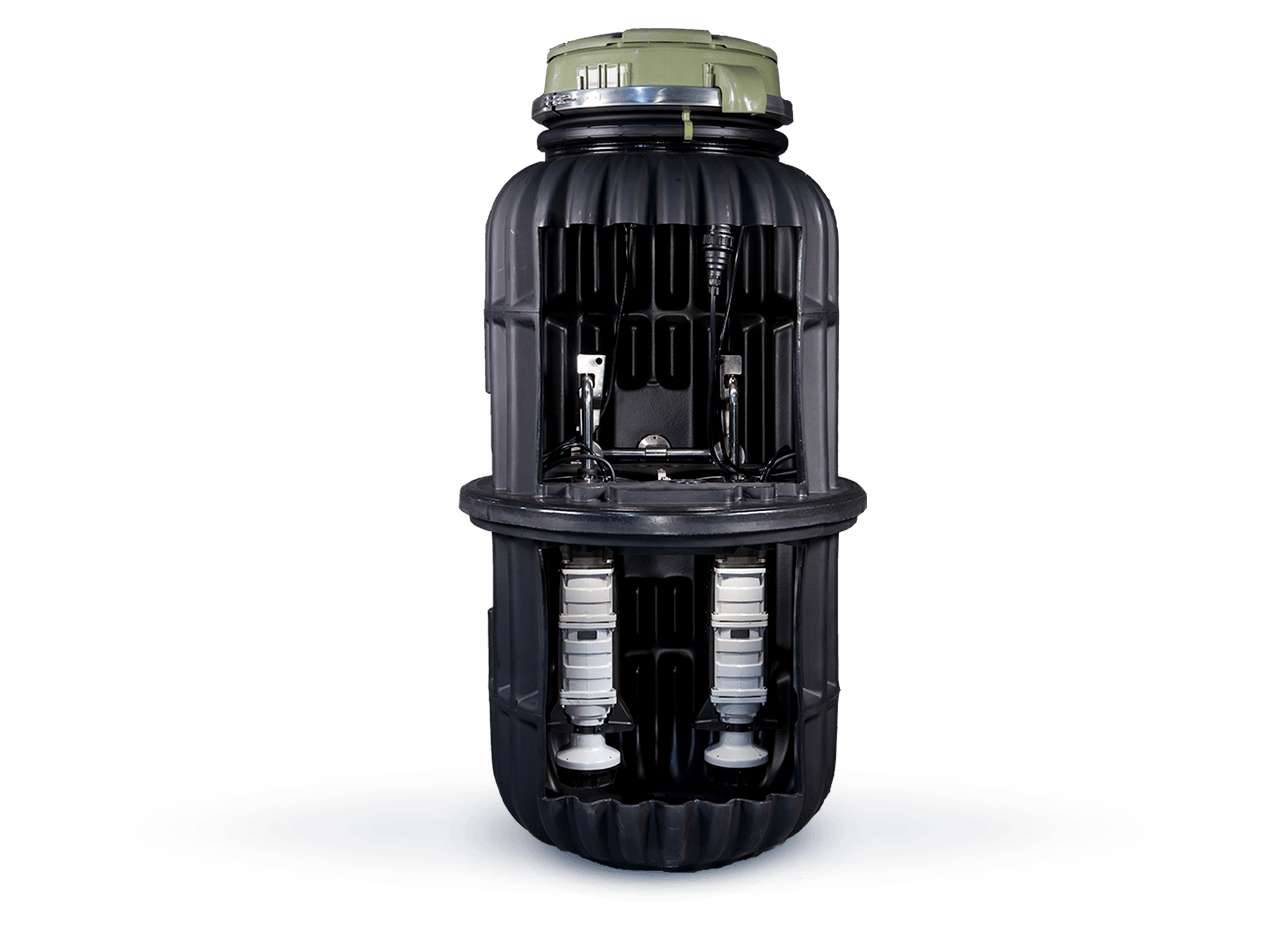 The E/One model DX152 duplex grinder pump station contains two grinder pumps that are rated for explosionproof, non-residential application. The pumps are engineered to meet Factory Mutual explosionproof equipment standards for use in classified locations.
Drawings & Installation Instructions
DX152 Drawings (zipped DXF, 1 mb)
Extreme Series Pump Curve (PDF)
DX152 Installation Instructions (PDF, 2 mb)
DX Grinder Pump Specification (DOC)
Features
The DX152 grinder pump station consists of two model DX explosionproof grinder pumps in a 150-gallon tank. The grinder pumps, motor controls and level-sensing are integrated into a compact unit, easily removable for service.
The pumps are rated for explosionproof under Factory Mutual standards (approval standard 3615).
Solids are ground into fine particles that pass easily through the pumps, check valves and small-diameter pipe lines — even objects that should not be in sewage, such as plastic, rubber, fiber, wood, etc. The 1-1/4" discharge connections can be adapted to any piping materials that meet local code requirements.
The tank is made from tough, corrosion-resistant HDPE. The DX152 can accommodate flows of 3000 gallons per day. Stations are available in heights of 129 inches and 160 inches.
Operational Information
Motors: 1 HP, 1725 rpm, high torque, capacitor start, thermally protected, 240 or 120 volt, 60 hertz, 1 phase
Inlet Connections: 4" inlet grommet standard for DWV pipe. Other inlet configurations available from factory.
Discharge Connections: Pump discharge terminates in 1-1/4" NPT female thread. Can easily be adapted to 1-1/4" PVC pipe or any other material required by local codes.
Discharge:
15 gpm at 0 psig
11 gpm at 40 psig
7.8 gpm at 80 psig
US and foreign patents issued and pending.