W-Series | WH482 & WR482 Grinder Pump Station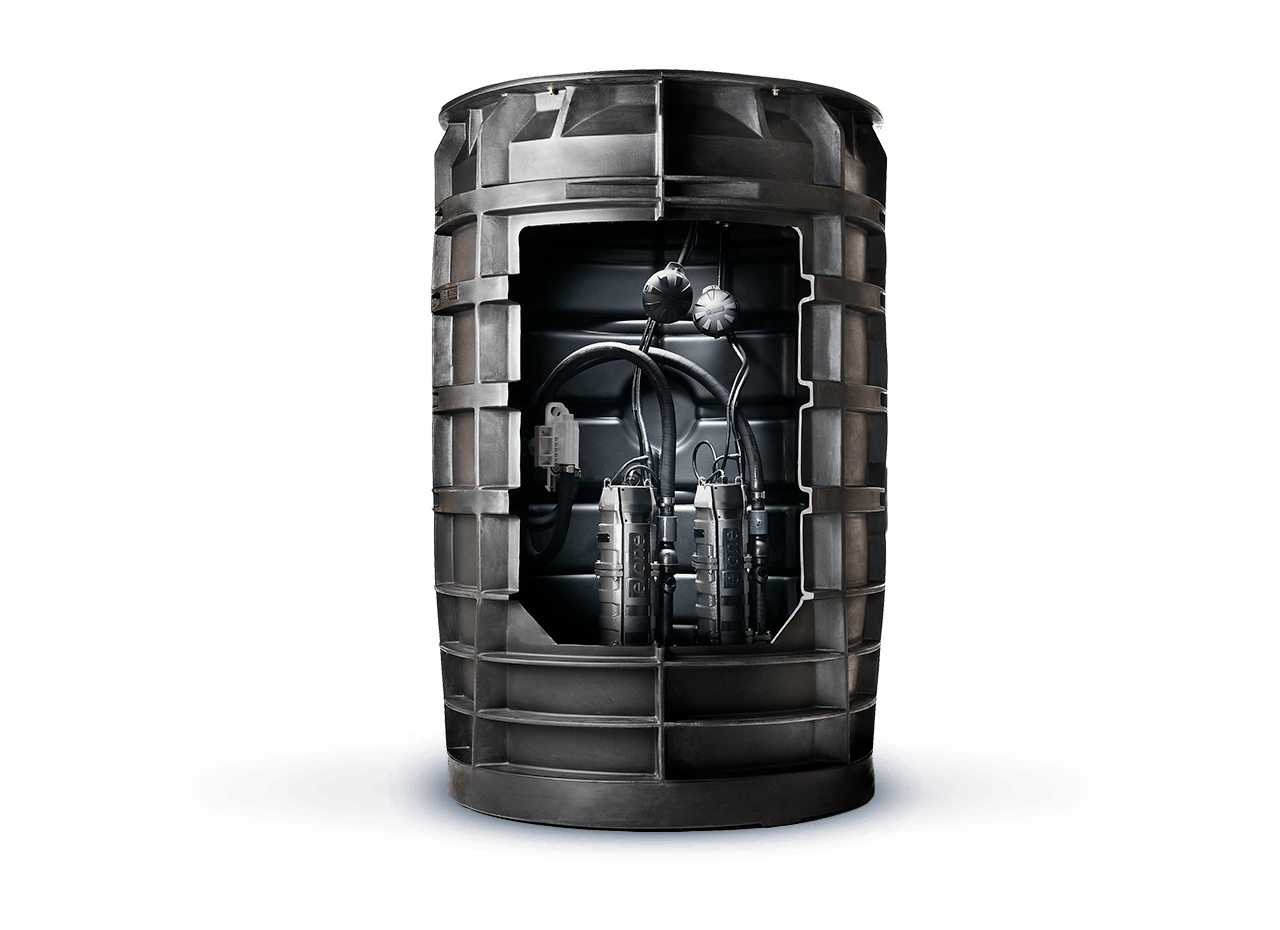 The WH482/WR482 is one of E/One's largest-capacity grinder pump stations and is a good choice for light commercial applications. This station offers a capacity of 486 gallons and can handle flows of up to 3500 GPD. The WH482/WR482 is a duplex (two grinder pumps) station.
Drawings, Specifications & Installation Instructions
WH482/WR482 Drawings (PDF, 2 mb)
WH482/WR482 Drawings (zipped DXF, 23 mb)
Extreme Series Pump Curve (PDF)
WH482/WR482 Installation Instructions (PDF, 2 mb)
Download Product Specification
Recommended Alarm Panel
Additional alarm panel options are available.
Features
E/One's WH482/WR482 grinder pump station consists of two Extreme series grinder pumps inside an open wetwell tank. The grinder pumps, motor controls and level-sensing are integrated into a compact unit, easily removable for service.
The WH482 is the "hardwired," or "wired," model where a cable connects the motor controls to the level controls through watertight penetrations.
The WR482 is the "radio frequency identification" (RFID), or "wireless," model that uses wireless technology to communicate between the level controls and the motor controls.
The tank is made of tough, corrosion-resistant polyethylene. Designed specifically for low pressure sewer applications, the optimum tank capacity of 486 gallons provides ample storage. A single WH482/WR482 can accommodate flows of up to 3500 gallons per day.
Stations are available in several heights to accommodate various burial depth requirements. See drawings (above) for more information. E/One requires the installation of its stainless steel UNI-LATERAL to prevent backflow from the sewer system from entering the grinder pump station.
Inlet Connections: 4" inlet grommet standard for PVC pipe. Other inlet configurations available from factory.
Discharge Connections: Pump discharge terminates in 1-1/4" NPT female thread. Can easily be adapted to 1-1/4" PVC pipe or any other material required by local codes.
Discharge:
15 gpm at 0 psig
11 gpm at 40 psig
7.8 gpm at 80 psig
E/One Grinder Pump Operational and Electrical Information