MASSIVE INTELLIGENT SEPTIC-TO-SEWER CONVERSION PROJECT IN AUSTRALIA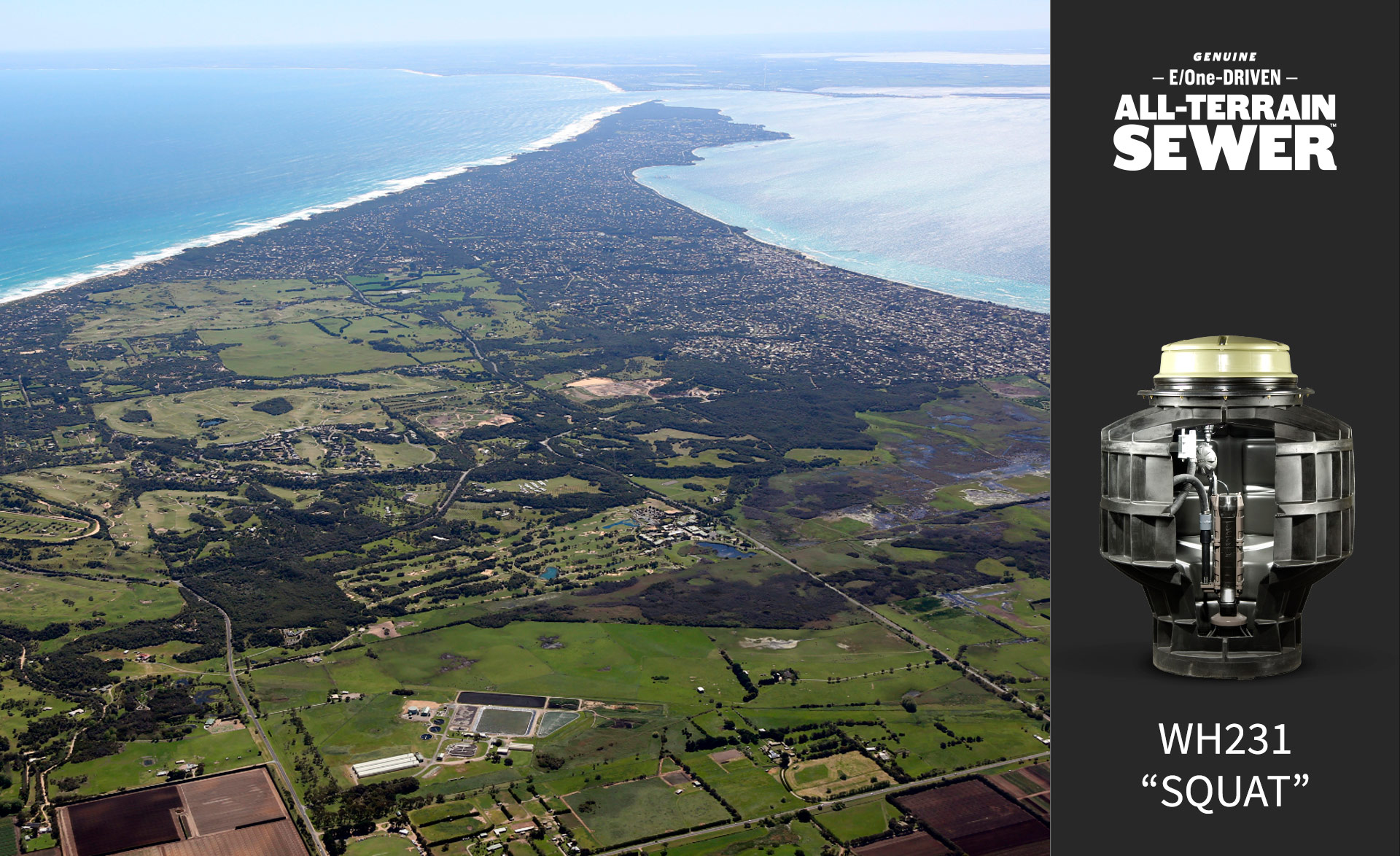 Mornington Peninsula, Victoria, Australia
Challenge
With 114 miles of difficult, sandy terrain and undulating plains, the Mornington Peninsula coastline experiences a huge increase in the population and summer tourism.
Solution
The E/One All-Terrain system coupled with the intelligent OneBox control and monitoring system was selected to solve the problem due to the additional strain on their infrastructure that caused leaching, odors and contamination of groundwater. The approximately $297.5 million pioneering approach to sewage management combines a low-pressure sewer system (LPS) with the iota OneBox, a proprietary remote-control telemetry network that monitors and governs in real time more than 16,000 grinder pumps in what will be one of the world's largest installations of its kind.
Result
This installation proved so successful it saved $120 million over a traditional gravity system.
Related Articles