E/One Sentry Alarm Panel — Protect Plus Package for Duplex Grinder Pump Stations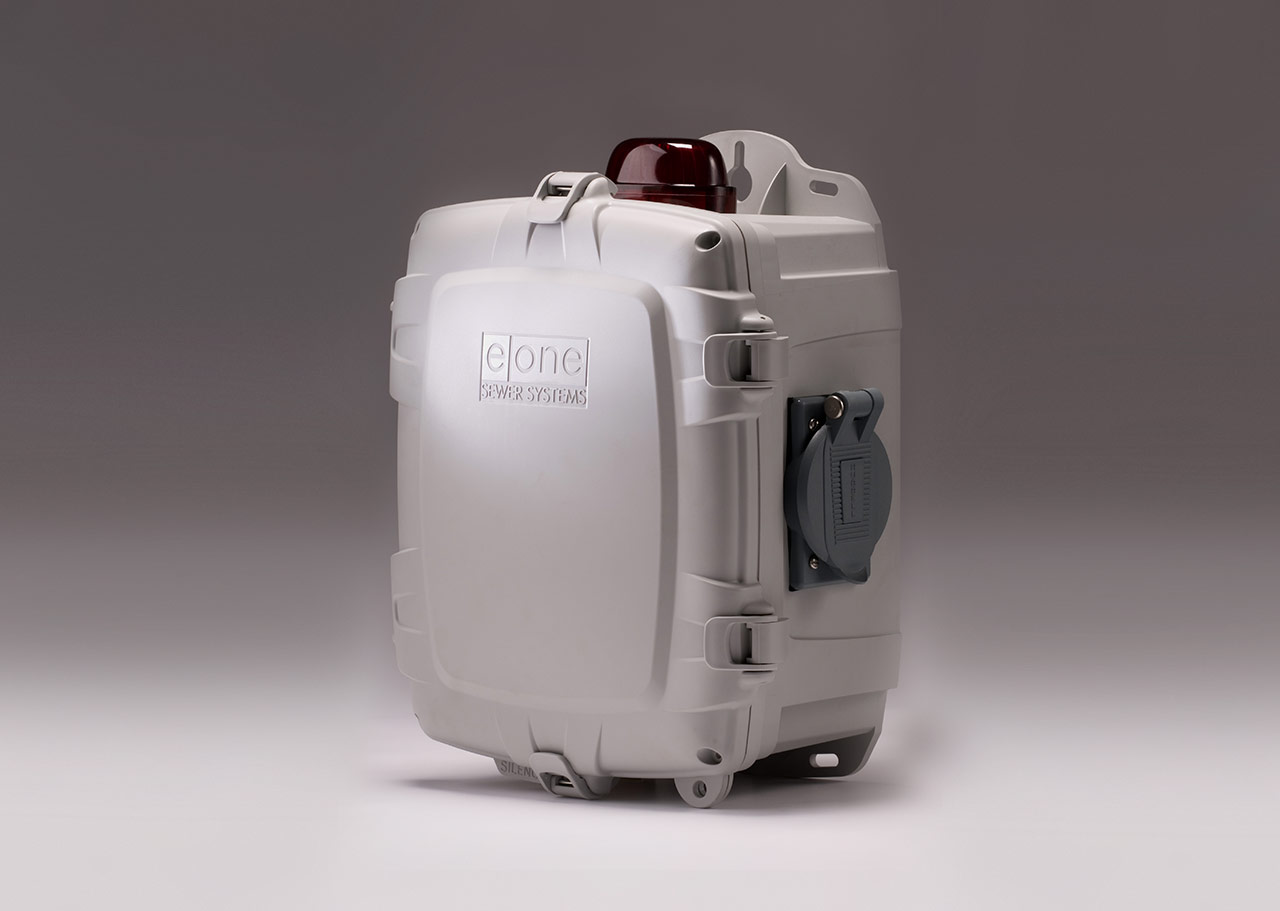 E/One Sewer Systems has added Protect Plus for duplex grinder pump stations to its Sentry alarm panel offerings, further enhancing the strongest panel line in the category.
E/One Sentry alarm panels are UL-listed and include lockable, NEMA 4X-rated enclosures. From basic monitoring to advanced warning of pending service needs, E/One Sentry panels are customizable and designed for use with simplex and duplex Extreme Series grinder pump stations.
The Protect Plus panel's dead front includes a membrane switch with LED indictors and an LCD message display. The Protect Plus option provides protection from low voltage (brownout), run dry and high system pressure situations. With each condition, a lockout cycle will prevent the motor from operating, the Trouble LED will illuminate and the LCD will display the lockout message.
Features exclusive to Protect Plus include: high/low voltage monitoring; high/low wattage monitoring; extended run time; cycle/event counter; adjustable run time limit; adjustable power-up and alarm delays; and system self-test.
Available options include generator receptacle with auto transfer; main service disconnect; E/One's Remote Sentry (indoor alarm module); and an external auto-dialer.
Features:
Corrosion-proof polymeric enclosure
NEMA 4X rated enclosure
Lockable latch with padlock
Predictive status display module
Pre-alarm indication for major operating parameters
Alarm indications for major operating parameters
Hour meter, cycle counter and alarm delay
LCD display and user-friendly interface
Inner cover (dead front)
Contact group — dry contacts and Remote Sentry contacts
Programmable User Settings
Optional: E/One Sentry Advisor
Drawings, Manuals & Brochure
E/One Sentry drawings, Protect Plus Package (PDF)
E/One Sentry drawings, Protect Plus Package (Zipped DXF)
NA0269P03 - Installation & Operation Manual for Duplex Protect Plus Panels, Hardwired Pumps (PDF)*
NA0269P13 - Installation & Operation Manual for Duplex Protect Plus Panels, Wireless Pumps (PDF)*
Video: Changing the Modem in an E/One Sentry Alarm Panel
Jim Welsh from E/One Field Service explains how to change the modem in an E/One Sentry Alarm Panel