PROTECTING THE OYSTER AND CLAM BEDS OF PUGET SOUND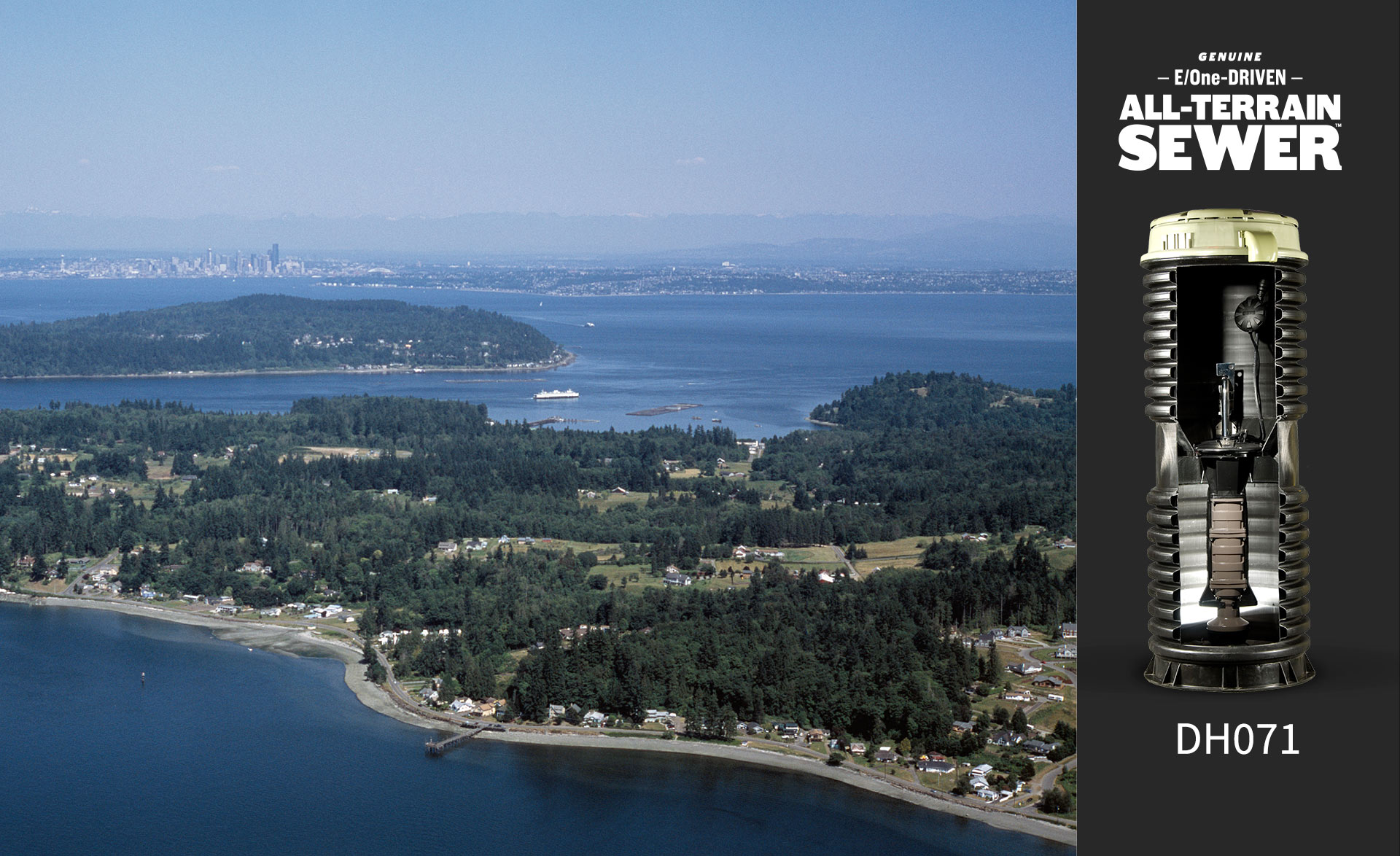 Port Orchard, Washington
Challenge
Beach Drive in Port Orchard, Washington, is an established community of 200+ homes in the Pacific northwest. The community was faced with an urgent problem: septic tanks were failing, creating a serious health issue and impacting the oyster and clam beds of Puget Sound.
Solution
"The Beach Drive area was declared a health hazard by the local Health District. We needed a feasible solution for 200 homes along 4.5 miles of shoreline containing a lot of rock and high water tables. We investigated several ways to do the sewers and decided on the E/One system because of the ease of installation, low cost, and its record of dependability. We have at least one other area like Beach Drive and will be using an E/One system."

– Dick Fitzwater, General Manager in Kitsap County Sewer District
Result
The E/One Sewer System has saved critical time and cut the cost of replacing the failing septic tanks. The estimate for a gravity system was approximately $6,500,000. The E/One Sewer system is estimated at $3,000,000 — a 58% savings!
Downloads
Beach Drive focus sheet (PDF) ›
"Grinder Pumps Save Beach Property" article (PDF) ›
"Proven Performance & Lessons Learned" article (PDF) ›
Similar Case Studies
Town of Jerusalem, Keuka Lake, New York
Mornington Peninsula, Victoria, Australia